Second Death Row Series: A Death Row Convict Teaches at a School of Magic - Cel a0
Cel a0 - Episode 1: A Teacher's Daily Life
The novel will not be fully linked to Novelupdates, but the translation itself will continue. And I just want to say, the manga has finally been officially published under Manga BANG. Congratulations to the author, 無道!! And yes, that's Kanaki Taiga/Kaneki Ryo on the cover photo
Translator: MadHatter Editor: MadHatter
---
"The defendant, Kaneki Ryo, is found guilty of the crime and sentenced to death."
The judge's voice resounded through the courtroom, and I―Kaneki Ryo, looked up to the heavens and gently closed my eyes.
The verdict was as I had anticipated. My honest opinion was that this was about as close as I was bound to get, notwithstanding my disappointment to some extent.
Sobs escaped from some of the relatives who had been following the trial all the way through. Did they truly rejoice that I would be going to die? Well, from their perspective, I can see why they would detest me for murdering their cherished family members, but if they loathed me so much, why didn't they merely kill me personally rather than leaving it in the hands of a third party? It would undoubtedly feel better to do so. Instead, why did people continue to condemn themselves inanely by using the words "Constitution" and "Law"?
There were a plethora of superfluous commandments in this world―
After the trial, I returned to my cell and lay down on the thin bed.
All I could think about was slipping out of here as swiftly as I could before the time limit expired and I actually received the death penalty.
However, even I found it difficult to flee from this prison because of the high alert level―
Within the concrete walls of the room, with fixed-point surveillance cameras set up in each of the four corners of the room in the corner of my eye, a small breath was released.
Hmm?
A sudden light flashed there, at the border of my line of view.
I couldn't believe what I was seeing as I peered in that direction, wondering whether the fluorescent light was broken.
There was a hole in the space, so small that a person could barely fit through it―
——————
A/N:
In case you are wondering, I am writing this in a kind of horror fantasy. I hope you will stay with me until the end.
T/N:
The MC of this novel has no moral values and is pure evil or extremely twisted depending on how you view it. (And the first series, the tag, psychopath in the original source was used but in the second and third series, the author did not include it, anyway he is a lunatic for sure) And I am sure there will be people who are going to be mistaken about the genre of this novel so I will write it here. This is a Horror novel with action as stated in the synopsis and is categorized under the literature section. It's not really a fantasy, adventurer kind of novel. And I am translating this novel because I like it and want to share it with others, not because it is meaningful (or meaningless in a sense) so you are warned, do not read it if you are searching for a novel with in-depth character development or something meaningful like that. I will not be entertaining your comments on such matters about the author creating such a character, the MC lacking depth, disrespecting the author/MC, or anything of that nature. If you like the novel, do read it, if you do not like such a setting, do not read it, if you lost your interest halfway, drop it. It's that simple. You have already been warned so do not express your dissatisfaction with this being a waste of your time and wanting your time back as no one is forcing you to read it. I have no interest in seeing a comment about whether the MC should be a hero instead of being such a meaningless character or should have depth. And the author's novels are prominently psychological-thriller based. You can read the synopsis of this series again on the index page as the one on Novelupdates is different due to technical reasons before reading this. This novel shared a lot of similarities with Lesson of the Evil if you are wondering what the MC is like. Those who ever read that can figure out a lot of things about this novel even without reading it. It is revealed there and you can decide whether you can tolerate and read the novel or not. To those who enjoy the author's novel, thank you very much for liking the author's work, those who don't like such a setting, I will say it once more, do NOT read it.
I would like to quote one of the reviews from Syosetsu regarding this work.
[This book is for readers who seek insanity, terror, immorality, and carnage. As is common in the author's work, mercy is not shown in the book and there is no lukewarm development. As mentioned above, this work is very oriented to readers who are seeking darkness.
If you are in the slightest bit interested in this work, why don't you venture into this paradise of madness?]
Please support the author on Syosetsu website if you don't mind.
https://ncode.syosetu.com/n8991dz/1/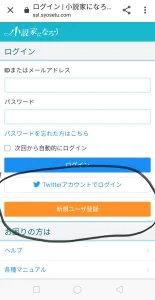 Press the orange or twitter to create account on syosetsu. Twitter probably is easier.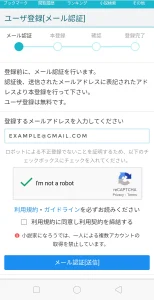 Those who are creating an account on Syosetsu instead of Twitter, please follow as listed above. Tick the white box at the bottom as well.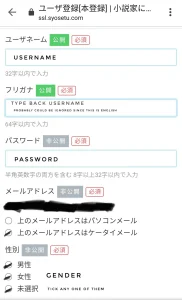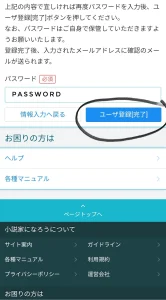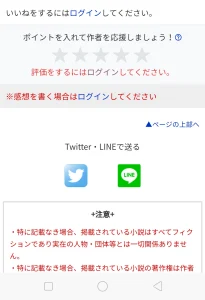 The stars are the representation of the points. This is different from ratings where 1 star is bad and 5 stars are excellent. Every single point/star will elevate the status of the novel on the website. You can press how many stars you like as a way to support the author. Thank you very much.
╳
Check out the series: First Death Row Series: Results of Psychopathology Diagnosis of Kaneki Ryo, Second Death Row Series: A Death Row Convict Teaches at a School of Magic, Third Death Row Series: According to God, Death Is Salvation and Killing Is a Good Deed. The Source Is Me.
---
Support "Second Death Row Series: A Death Row Convict Teaches at a School of Magic"
---
Comments for chapter "Cel a0"
MANGA DISCUSSION
Support Fan's Translations
Your donations will go towards site costs and management.
Note: Individual translators usually have their own ko-fi buttons.