Housekeeper of the Hundred Blossom Palace - Chapter 2
Yui Mei finally reached the capital.
"Huff, heave-ho!"
With a grandma-like shout, Yui Mei secured the bundle on her back as she alighted from the baggage cart.
Her possessions were already meager from the start. Since meals were provided by recruiters for the court lady selection, all she brought with her were the few clothes she wrapped in a square scarf*.
She left the big items back at home. Somebody should have taken those things by now.
Nevertheless, the name "borderland village" was not just for show. Their journey had been extremely long.
In her previous world, she traveled to China's countryside by bus, and she declared back then that she did it in the name of 'pilgrimage'. That was also a long trip, but the capital was definitely a lot further.
To be fair, she was riding a cart drawn by a donkey this time around.
It was not even a carriage.
Besides, the road was terrible, too.
Yui Mei's bottoms were racked in pain from the stair-like bumpy path.
Finally, it was time to part ways with the donkey cart.
Yui Mei was standing in front of a relatively huge gate, in a corner of the city of Kyou.
Kyou's city structure was similar to China's Chang'an, with the grid pattern resembling that of a Go board. The perimeters were surrounded with a wall. The north, south, east, and west ramparts had three entrance gates constructed in each of them. 
There were no rules as to who can use which gate; however, there was a tacit agreement that the vermilion-lacquered gate in the middle was reserved for great personages. The ordinary citizens had to use the other two smallish gates beside it.
And so, there was a crowd of people milling about in front of the city gate, where Yui Mei was. They also wanted to enter the city of Kyou.
People clad in gorgeous clothes scrutinized Yui Mei's group while pacing to and fro. It must have been quite a rare sight for them to see country bumpkin girls appearing in the capital.
However, Yui Mei and the girls paid them no heed, since they had already accepted the fact that they were country bumpkins, indeed. They just continued observing their surroundings.
They saw the disorderly pedestrian traffic, white earthen walls and the wooden buildings. Far off in the distance, an enormous vermilion building stood. It must be the home of the emperor.
'So those TV and movie sets were made quite realistically, huh.'
Yui Mei was moved by the sight as she delved into the memories of her past world. The girls surrounding her also looked around with shining eyes. They were also recruited for the court-lady selection, and had travelled with her in the same donkey cart from the countryside.
Supposedly, these girls would spend their whole life in the rural areas; but from now on, they had to spend it inside the inner palace, instead.
'Even if someone proposes to take us as brides, unless the emperor gives his consent, we will probably never see this cityscape again.'
It was a disheartening thought. However, that scenery was originally something that she wouldn't have a chance to see in her lifetime, so she thought she already made a great memory just by standing there.
The other girls were also chattering in high spirits. It was also their first time to go to the capital.
"Stop dilly dallying and making a racket! Hurry up and go!"
The middle-aged man, who had accompanied them until now, clicked his tongue at the excitement of the maidens.
"Move aside!"
Just when they thought they heard a man's angry yell, somebody on horseback came charging with great speed.
"Whoa!"
Yui Mei hurriedly moved out of the way, and the surrounding people also opened a path.
The horseback rider galloped on without bothering to apologize or give thanks, with clouds of dust rising in his wake.
All that was left were the footprints of the horse, and the dirt-covered girls, including Yui Mei.
"Wait, isn't that too dangerous!? Shouldn't we capture him!?"
Some of the dust apparently went into Yui Mei's mouth. It felt gritty, but she couldn't stop muttering angrily.
The mister, who accompanied them as their guide, suddenly grabbed her and ducked.
"Are you an idiot!? That was the armor of the Imperial Guards! Stop spouting nonsense or else our heads will fly!"
"Heh, Imperial Guard – is it?"
Yui Mei was shaken at the sudden arrival of the horse earlier, so she didn't see the appearance of the rider, much less his armor.
She could have seen a real life Imperial Guard for the first time in her life.
There might be opportunities to see one in the future, but chances were slim. After all, it was nearly impossible for an Imperial Guard, one of the palace's elite, to cross paths with a court lady, who was at the bottom rung.
'No, we still have a long way to go. It might be possible as long as I carefully plan for it.'
Yui Mei's curiosity burned. The other girls saw her grinning widely on her own. They were creeped out, so they backed away from her.
Yui Mei was excluded from their group even though they all came from the countryside; however, she was too immersed in her passionate thoughts that she didn't mind being left out.
Afterward, Yui Mei and the girls followed their guide. Their eyes were roaming restlessly, taking in all the sights around them.
It was nearing the end of winter. The mountains were still thickly covered with snow when they left the borderland village. The capital was in a more southern location, so it was already spring there.
It was a great season for sight-seeing, as they could see cherry and plum blossoms blooming here and there.
'It's as if we're on a field trip.'
Just as she was thinking so, Yui Mei was drawn to the delicious-looking fried manjuu* sold in a stall. A mouthwatering aroma wafted; the buns must be filled with red bean paste.
The sun was already high in the sky. Usually, one felt hunger around this time.
Yui Mei was staring at the stall too hard until the other maidens also noticed. They followed her line of sight. Someone finally blurted out that it looked delicious. Since they obviously slowed down, the mister leading them sighed.
"So troublesome. Alright, I'll buy one for each of you as a commemoration of your trip to the capital."
"Hooray!"
The girls squealed in excitement, so only Yui Mei heard him mumble –
"It might be the first and last time, after all."
This was hard to say, but apparently, the girls didn't know what 'working in the inner palace' truly meant.
People living in rural areas were not well-informed regarding the rules of the inner palace.
Just like what happened to Yui Mei, these girls were probably coaxed into submission, and were led away with nary an explanation.
In fact, nobody expressed anxiety regarding their upcoming job. Based on the conversations they had back at the donkey cart, all they had was admiration towards the capital.
Yui Mei did not want to incite anxiety, so she decided to keep mum about the matter of working in the inner palace.
Yui Mei made the decision to become a court lady herself, but some of the girls could have been sold as collateral to debts. They might be hiding their anxiety behind their cheerful demeanor.
They would find it suspicious if Yui Mei knew too much about the Inner Palace, since she was also living in the remote village, just like them.
"The capital's steamed buns are so sweet."
It was not easy to obtain sweets and confections at the borderland village, so she could only eat the nectar of the flowers that she gathered herself.
Yui Mei, who had never tasted the confectionery of this world, can't help but smile broadly at the sweet taste of the steam bun.
——— 
T/N: *Furoshiki, the traditional wrapping cloth of Japan which Yui Mei used to wrap her baggage with, and how Yui Mei might have looked like carrying her bundle.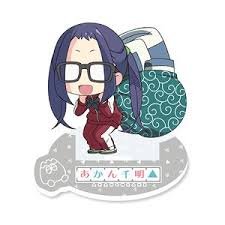 Layout of Chang'an city (Tang Dynasty) and fried manjuu
Photo credits:
https://en.wikipedia.org/wiki/Chang%27an)
https://www.takaski.com/furoshiki-traditional-gift-wrapping-cloth-of-japan/
https://en.wikipedia.org/wiki/Furoshiki
https://item.rakuten.co.jp/surugaya-a-too/88981617-1/
https://www.nippn.co.jp/recipe/sweets/other_sweets/detail/1207624_1939.html
---
Support "Housekeeper of the Hundred Blossom Palace"
---
Comments for chapter "Chapter 2"
MANGA DISCUSSION
Support Fan's Translations
Your donations will go towards site costs and management.
Note: Individual translators usually have their own ko-fi buttons.