I Help The Richest Man Spend Money To Prevent Disasters - Chapter 225
Accouncement: Guys, site has once again upgraded. We have added many new functions this time. After signing up with the website, you can bookmark the novels, get notifications for their latest chapters, reader settings, account settings, and also history. I hope that you like the update.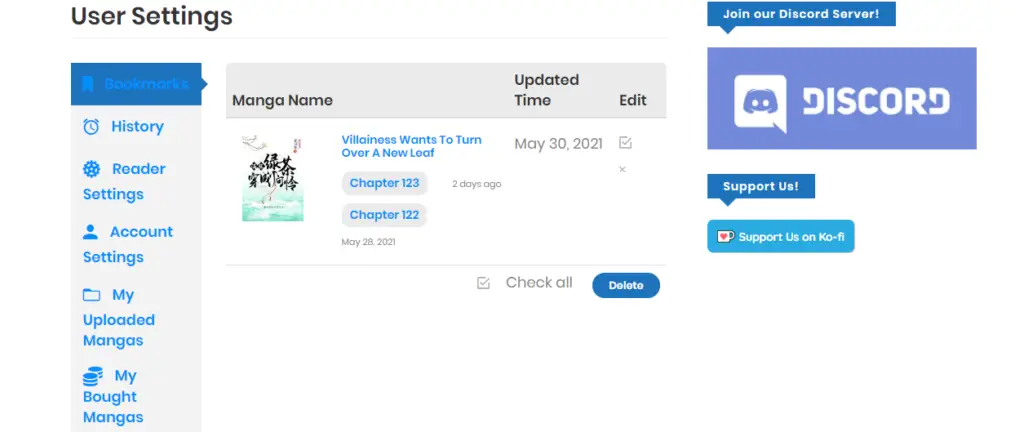 ---
Edited By Adrian
Ye Zhi knew that the Gu family really regarded her as a family.
"Did you forget the fifth clause of the contract?" Gu Ren's eyebrows jumped slightly, "Do you need me to remind you?"
Ye Zhi thought hard before finally remembering it. She must cooperate with Gu Ren and act as a lovely couple in front of the Gu family.
Ye Zhi pondered carefully as Gu Ren stood beside her, looking at her silently.
"Then I will agree to it for the time being." Ye Zhi said, "There are still two months left. We will think of a solution."
"Well, leave it to me." Gu Ren's voice was calm and soothing without any trace of ulterior motives.
Gu Ren's dark eyes flashed slightly because Ye Zhi had fallen into his trap.
After Ye Zhi agreed to attend the party, Gu Ren quickly informed the Gu family about it.
However, he didn't tell Ye Zhi, the Gu family already had a plan in their minds. It would be the most appropriate time to publicly introduce Ye Zhi to everyone.
Although the party was two months away, Ye Zhi had to start preparing now. The Gu family helped her find a teacher who taught her about dining etiquette.
Ye Zhi cancelled all her appointments in the afternoon and used it exclusively to learn etiquette.
French dining etiquette was different from British dining etiquette. Even British afternoon tea and dinner etiquette were different.
The basic etiquette of the dining table started with the setting of plates. In a formal banquet, there were many types of knives and forks, and even wine glasses were divided into four types. Everything had to be used for their intended purpose.
Ye Zhi summed up all the etiquette she learned that afternoon into one word, which was cumbersome.
After the end of the afternoon, she had learned quite a lot.
When the teacher left, Ye Zhi was still following the meal steps, remembering everything she had just been taught.
Ye Zhi sat at the dining table with a straight back in an elegant manner. She carefully picked up the knife and fork, and carefully practised every movement.
When Gu Ren arrived home and saw this scene, he looked a little surprised and the aura of indifference around him became gentle.
The housekeeper came in slowly. Just as he was about to speak, Gu Re frowned slightly and put his finger on his lips, motioning him not to make a noise.
There was silence in the house.
Gu Ren walked behind Ye Zhi softly. He bent down slightly, lowered his head and asked, "Are you tired?"
Ye Zhi raised her head and met Gu Ren's dark eyes.
Ye Zhi shook her head. Although it took her one afternoon to learn, she had a feeling that what she did was not good enough. Now that she had learned dining etiquette, she had to hone it in as much as possible, because it would definitely come in handy in the future.
Ye Zhi didn't realize that before she knew it, she had already regarded herself as a member of the Gu family, perhaps because they were very sincere with her.
Gu Ren: "Did you have dinner already?"
Ye Zhi also felt that she was a little hungry. Because of the rush for time, she just wanted to remember the etiquette rules and forgot to eat.
"Let's go." Gu Ren straightened his back and smiled suddenly, "Let's go out to eat today."
Ye Zhi stood up, put on her coat and followed behind Gu Ren. They picked a very ordinary car from the garage.
Since being followed by a paparazzi last time, Gu Ren bought a few ordinary cars and only drove them out when the two went out alone.
Translator's Thoughts:
Check out our other novels The Legitimate Daughter Doesn't Care! & Villainess Wants To Turn Over A New Leaf
Join Fans Translation's discord server https://discord.gg/rvdpdZY
Support me on Ko-fi https://ko-fi.com/snoringdragon
Get access to advance chapters and support me on Patreon https://www.patreon.com/fanstranslations