Reincarnated as a Warlord in a Sengoku Era - Chapter 1
Translator: Nisarah     Editor: Nisarah
Tenbun [1] 21 (1552 AD) 2nd Month, Wakasa Province, Nochiseyama Castle, Residence of the Takeda Clan.
When I wake up, I can see the ceiling. Did I fall asleep while facing up? But what's with that clean wooden ceiling? Where is this?
I wanted to shout, 'is anyone here!?' But for some reason, my voice won't come out. No, wait. I also don't have any teeth?
The sudden unfamiliar situation put my emotion in disarray, and I cried loudly. Strange, why can't I control my tears?
"shush…shush… What is the matter, young master? Are you hungry? or have you pooped?"
I looked at the beautiful woman wearing kimono that said that. This woman, why is her body so huge? She's more than twice my size.
Wait a minute. That's not right. It's not that she's huge. I am the one that has become smaller. I also can't speak, and I don't have any teeth. Putting it all together… Am I a baby?
What happened?
The woman proceeded to take off the thing that had covered my lower body. I can feel the wind blowing at my nether region. I cried louder.
Perhaps hearing that cry, several footsteps got closer.
"What happened? Is Magoinumaru crying again?"
"Master!"
The owner of that footstep is a man wearing hakama [2]. He's probably in his late thirties. He wore a kimono decorated with a four-diamond symbol[3]. He had a sword strapped at his hip.
While still carrying me, the woman lowered her head. Judging that she called this man 'Master' he's probably the most high-ranking person here. If I was right about his age being in his late 30, this man is probably my father.
"There, there. Look here! I'm your gramps!"
Nope. It seems like the man that's currently rocking me gently is my grandfather. He's so young…No, that's not important. First of all, why did I reincarnate into a baby?
Let's calm down and analyze the current situation. I was an adult. Then now I'm a baby. How did this happen? There's only one logical conclusion. I guess it's true that life is often stranger than fiction.
I mean, isn't being reincarnated into the past pretty strange?
As for where I'm reincarnated, it's probably in a house related to the Takeda Clan[4]. After all, the four-diamond symbol that decorated my grandfather's kimono is the Takeda clan's crest. Then, my house must also be quite rich too.
Because I had a wet nurse, my family is also quite high ranked. 
The woman whose probably my wet nurse treated me respectfully. Several people followed my grandfather when he came here earlier, perhaps his servants. There is no way that this is an average farmer's household.
The time I was reincarnated into…Before the Oda clan[5] conquest of the Kai Province because it's evident that the clan hasn't fallen into ruin. That means it's either in the Nanboku-cho Period[6] or Muromachi Period[7]
Behold of my great deduction!
…Ahem. Anyway, It will be great if this is Muromachi Period because I more or less know what will happen. If it's the Nanbuko-cho period, I know little about it. Even in the Muromachi period, I only know about big events that happened to the famous character like Nobutora [8], Harunobu (Shingen)[9], and Katsuyori [10]. If only Baba or Yamagata[11] are here then I can be sure that this is Muromachi Period
In the first place, why me? Though it's true that my surname is Takeda, in modern Japan, Takeda is a common surname. I also never heard that I was related to the Takeda clan from Kai.
I was only a poor businessman that worked in Tokyo. sigh… just when I can finally retire in a few years…
Well, I don't have any grand plan after retirement, though. I lived alone in my past life, so It might be a blessing for me to be here instead.
At least, I'm confident that my knowledge of the Sengoku Era is better than most people's. I just hope that my knowledge will be useful.
Unfortunately, that knowledge is useless now since I'm just a weak baby who can't do anything.
As I was thinking, my self-proclaimed grandpa continued to rock me gently. Not long after, another man entered the room.
The man looked sharp and full of vigor, and his body was well-built. He's probably in his mid-twenties. For some reason, I know that he's my father.
If he's my father…How old was my grandfather when he had him?
Behind the man that seemed to be my father, several men were standing respectfully with an awkward expressions.
"Father, Ukyo no Daibu[12], Hosokawa-sama[13] had been waiting for you
"Ah, that's right. I almost forgot we promised to enjoy renga[14] together."
After saying that, grandfather handed me to that man that just arrived. Since he called my grandfather 'father', there's no doubt that this person is my father. When he saw me, father's face softened, and he laughed.
"Look here! I'm your father. Your cheek looks really soft. Naito, you try to touch it too."
"As your wish. Pardon my rudeness, young master."
A man in his mid-thirties standing respectfully beside my father walked toward me and poked my cheek. After that, the man also started to smile. Seeing the two smile, I also started to smile.
So this is the famous Naito[15] of Takeda's Four Heavenly King[16].
Then it's confirmed that I'm reincarnated into the Kai Takeda clan in the Muromachi Period. I feel like I just won a lottery. It would not be a problem if I reincarnated as Katsuyori or Yoshinobu[17]. I'm confident I can handle all the fighting in the future.
It means that this father of mine is Takeda Shigen, I hope. If I'm right, then am I Katsuyori or Yoshinobu? If I'm Yoshinobu, I need to move fast if I want to survive [18]. If I'm Katsuyori, I still have many years to spare[19].
"Hey, you! Don't treat Magoinumaru roughly like that!"
The voice owner is a woman wearing a vermilion kimono that just entered the room, followed by several other women standing respectfully behind her. From her way of speaking, she seems to be quite a headstrong woman. The kimono that enveloped her body was truly beautiful. I wonder how expensive it is.
"Sorry, sorry. His cheeks are just too soft…"
After saying that, my father handed me to that woman. Is this woman my mother? No, she might also be my grandmother.
"Magoinumaru. I'm your mother."
The woman said while patting me gently. Yup, she's my mother. At this point, the possibility of me being Katsuyori had disappeared. Looking at how she treated Father, there's no doubt she's the main wife. She also seems to be a high-ranking lady. She must have married into the Takeda clan from a distinguished family. From what I remember, the Takeda clan's main wife comes from the court's noble family.
"That's right, Sachi. I wonder until when your brother will remain silent. He had succeeded in entering the capital, but he still let Miyoshi [20] Chikuzen[21] do as he please."
Wait, Miyoshi Chikuzen? Did Miyoshi Chikuzen and Takeda Shigen have any relationship? The Takeda should have been busy fighting the Uesugi[22] so it should have had no leeway to interfere with Miyoshi Chikuzen. Mother's next word further increased my doubt.
"As the shogun, my brother must also feel ashamed for his inability. Yet, I have heard that his chance of winning against Miyoshi is slim. Remaining silent might be the best thing he could do right now.
Mother replied with a sad voice. I also became sad, not because she affected me, but because of a completely different reason.
Now, I know that Mother is the shogun's younger sister. The Sei-i Taishogun[23]. I never heard anything about a shogun's younger sister married into the Kai Takeda clan.
That means I'm not born into the Kai Takeda clan. No, no. There's still hope. Maybe I was born into a parallel world that had a history different than what I know.
Maybe in this parallel, Takeda Shigen married a shogun's younger sister. Takeda clan is the Ashikaga clan's trusted vassal and sworn friend after all.
But that hope is soon extinguished.
By the word that Father said to the person named Naito.
"Naito. Did the rice arrive in Obama? It's a present I wanted to send to Brother-in-law."
"Yes, they have arrived."
Obama. The town that become famous because it shared its name with a certain American president. With this, I roughly know where I am.
I wasn't born in Kai. I was born around the Fukui Prefecture of modern Japan, or in this era, known as Wakasa Province.
The one that rules the Wakasa is the Wakasa Takeda clan. Its fame is heaven and earth compared to the Kai Takeda clan.
Wakasa didn't have any famous generals like Sanada[24] or Kosaka[25] so it also didn't have any famous battles like the Battle of Kawanakajima[26] or Battle of Mikatagahara[27].
Right.
I wasn't born into the famous Kai Takeda clan. But I was born into the Kai Takeda clan's branch, the Aki Takeda clan's branch, the Wakasa Takeda clan.
♦
T/N: Hi Nisarah is here again bringing you another one of my favorites! I was actually doubting about whether I should translate this novel or not since this novel is harder to translate compared to Hero. Because the character speaks old Japanese, the amount of research I need to do on the historical figures, and the idioms that the author just loves to use. I mean, this chapter alone took me a whole day to translate most time spent on research. But well, I thought it's a shame for a good novel like this to remain unknown in the English community so I decided to translate it. Enjoy!
[1] Era name↵
[2] You can imagine the man wearing something like the left kimono. Kimono refer to the whole clothing, while hakama is the white part pointed by the arrow below.↵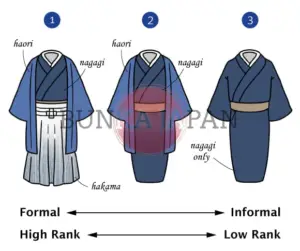 [3]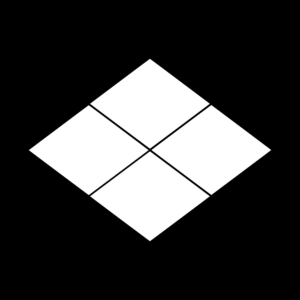 ↵
[4]Takeda clan is one of the famous samurai clans in the Sengoku Period. The clan have several branches. The most well-known one is the Kai Takeda clan https://en.wikipedia.org/wiki/Takeda_clan ↵
[5] Many of you might have heard of it, Oda clan is also a famous samurai clan in Sengoku Period. This is the clan of Oda Nobunaga, who nearly succeded in unyfing Japan.https://en.wikipedia.org/wiki/Oda_clan ↵
[6] 1336-1392. Period where two ruler fought each other to become the actual ruler of Japan. https://en.wikipedia.org/wiki/Nanboku-ch%C5%8D_period #ft6b
[7] 1336-1587. The period where Ashikaga family estabilished the shogunate until the shogunate fall. https://en.wikipedia.org/wiki/Muromachi_period ↵
[8] Takeda Shingen's father. https://en.wikipedia.org/wiki/Takeda_Nobutora↵
[9] The most famous head of the Kai Takeda clan. He's known as a really powerful general. https://en.wikipedia.org/wiki/Takeda_Shingen ↵
[10] Shingen's son from a cocubine, who will later become the unofficial head of Takeda Clan. https://samurai-archives.com/wiki/Takeda_Katsuyori ↵
[11] Both are famous general of Kai Takeda clan and member of 'Four Heavenly King' https://samurai-archives.com/wiki/Baba_Nobufusa  https://samurai-archives.com/wiki/Yamagata_Masakage ↵
[12] A title given by imperial court. In the sengoku era period, titles given by imperial courts have no power and aren't tied to any job.↵
[13] Hosokawa Harumoto. He's the actual power behind the shogun. https://samurai-archives.com/wiki/Hosokawa_Harumoto↵
[14] Ancient Japanese poetry.↵
[15] Naito Masatoyo, another famous general of Kai Takeda clan https://samurai-archives.com/wiki/Naito_Masatoyo#ft15b
[16] Four Heavenly King are the four most famous general under Shigen https://koei.fandom.com/wiki/Takeda look for four guardian king.↵
[17] He's also Shigen's son from the main wife.↵ https://sengokujidai.org/characters-and-clans%e3%80%8c%e4%ba%ba%e7%89%a9%e3%83%bb%e6%b0%8f%e3%80%8d/busho-s-z%e3%80%8c%e6%ad%a6%e5%b0%86-s-z%e3%80%8d/takeda-yoshinobu%e3%80%8c%e6%ad%a6%e7%94%b0%e7%be%a9%e4%bf%a1%e3%80%8d/ 
[18] Yoshinobu died in his forties because he tried to assassinate his own father, Shigen. He used to be the official heir of Takeda clan.↵
[19] Katsuyori lived well to his seventies. After Yoshinobu's death, His son became the heir of Takeda Clan, making him the unofficial head of Takeda Clan at the time.↵
[20] Miyoshi Nagayoshi. In the novel's timeline, He succeeded in chasing out the previous shogun from the capital and is currently the de facto ruler of Japan. https://samurai-archives.com/wiki/Miyoshi_Chokei ↵
[21] Chikuzen refers to Miyoshi Nagayoshi's court title, Chikuzen Kami. ↵
[22] Uesugi clan is another famous clan and is known as the arch rival of the Takeda clan.https://samurai-archives.com/wiki/Uesugi_clan ↵
[23] Sei-i Taishogun is the shogun's official title. Also, in the Sengoku era, shogun is mostly a puppet of various daimyo. The current shogun is the puppet of the Hosokawa clan. ↵
[24] Sanada Yukimura, another famous general of sengoku period. His clan, the Sanada clan has been vassal of Kai Takeda clan for generations.↵ https://samurai-archives.com/wiki/Sanada_Yukimura 
[25] Kosaka Masanobu. Another famous general that served Takeda Shigen and the member of 'Four Heavenly King' of Takeda. https://samurai-archives.com/wiki/Kosaka_Masanobu ↵
[26] Series of battles fought between Takeda Shigen and Uesugi Kenshin. https://en.wikipedia.org/wiki/Battles_of_Kawanakajima ↵
[27] Battle between Takeda Shigen and Tokugama Ieyasu. Ieyasu is the person who will become the first shogun of Tokugawa Shogunate. The shogunate will keep the peace of Japan for a whooping 264 years. https://en.wikipedia.org/wiki/Battle_of_Mikatagahara ↵
---
Support Reincarnated as a Warlord in a Sengoku Era
---
Comments for chapter "Chapter 1"
MANGA DISCUSSION
Support Fan's Translations
Your donations will go towards site costs and management.
Note: Individual translators usually have their own ko-fi buttons.