The Widow "Misses" Her Villainous Late Husband
Description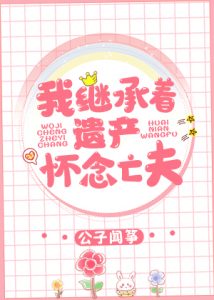 After the death of Fu Sinian, Yu Duo's heart shattered into pieces. As his widow, she was the recipient of Fu Sinian's massive amount of inheritance. She spent her days drowning herself with alcohol and was depressed all the time. She mourned her late husband with the companionship of her designer purses, designer jewelleries, and money that could last her several lifetimes.
But only Fu Sinian knew the truth — that after his death, this woman hosted parties, lived in their mansion, drove expensive sport cars, travelled the world, and flirted with men. She was having the time of her life.
Fu Sinian wasn't so angry that his soul dissipated; quite the contrary, he was so angry that he had come back to life!
Fu Sinian, who had come back to life, looked at the mourning Yu Duo and smiled devilishly.
"We are on! Watch me make you fall in love with me for real this time!"
Current Release Rate 👉 3 chapters per week + (Sponsored) Bonus chapters
Table of Content
Chapter 40    ||    Chapter 41    ||    Chapter 42    ||    Chapter 43    ||    Chapter 44
Chapter 45    ||    Chapter 46    ||    Chapter 47    ||    Chapter 48    ||    Chapter 49
Chapter 50    ||    Chapter 51    ||    Chapter 52    ||    Chapter 53    ||    Chapter 54
Chapter 55    ||    Chapter 56    ||    Chapter 57    ||    Chapter 58    ||    Chapter 59
Chapter 60    ||    Chapter 61    ||    Chapter 62    ||    Chapter 63    ||    Chapter 64
Chapter 65    ||    Chapter 66    ||    Chapter 67    ||    Chapter 68    ||    Chapter 69
Chapter 70    ||    Chapter 71    ||    Chapter 72    ||    Chapter 73    ||    Chapter 74
Chapter 75    ||    Chapter 76    ||    Chapter 77    ||    Chapter 78    ||    Chapter 79
Chapter 80    ||    Chapter 81    ||    Chapter 82    ||    Chapter 83    ||    Chapter 84
Chapter 85    ||    Chapter 86    ||    Chapter 87    ||    Chapter 88    ||    Chapter 89
Chapter 90    ||    Chapter 91    ||    Chapter 92    ||    Chapter 93    ||    Chapter 94
Chapter 95    ||    Chapter 96    ||    Chapter 97    ||    Chapter 98    ||    Chapter 99
Chapter 100  ||    Chapter 101  ||    Chapter 102  ||    Chapter 103  ||    Chapter 104
Chapter 105  ||    Chapter 106  ||    Chapter 107  ||    Chapter 108  ||    Chapter 109
Chapter 110  ||    Chapter 111  ||    Chapter 112  ||    Chapter 113  ||    Chapter 114
Chapter 115  ||    Chapter 116  ||    Chapter 117  ||    Chapter 118  ||    Chapter 119
Chapter 120  ||    Chapter 121  ||    Chapter 122  ||